Science
Everything about my scientific background
Interests
I am interested in the theory of the electronic structure of atoms and molecules. In the framework of my Ph.D. thesis, I was working in the characterization of metallic and insulating properties in low dimensional systems as well as other theoretical studies. I have also put online some posters and slides about the work I have done during my Ph.D. here.
Part of my work has consisted in method development. We are proposing a new indicator called Position Spread tensor that can be used to characterize chemical bonds and at the same time monitor the wave functions (Ψ).
I have developed expertise in the use of methods based on the wave function such as: Multi-configurational self-consistent field (CASSCF), N-electron valence state perturbation theory (NEVPT), Multireference configuration interaction (MRCI), and Full configuration interaction.
In my first postdoctoral appointment in the Catalyst Design Lab at Brown University, I worked on the accurate prediction of energies, and atomic forces using machine-learning techniques. These models are known as "interatomic machine-learning potentials" and work in an atom-centered mode. I also am part of the development of the Atomistic Machine-Learning Package (Amp) where I worked in general packaging aspects (I uploaded it to Debian/Ubuntu) and implemented the Kernel Ridge Regression model, and a neural network with charge equilibration capabilities.

In my second postdoctoral appointment in the Lawrence Berkeley National laboratory I am exploring new machine-learning models to solve problems in chemistry.

My postdoctoral work has made me realize I am passionate about machine-learning applied to solve problems in sciences. Data-driven predictions are fascinating and this field has the advantage of being very diverse allowing one to exploit skills in mathematics, physics, chemistry and programming!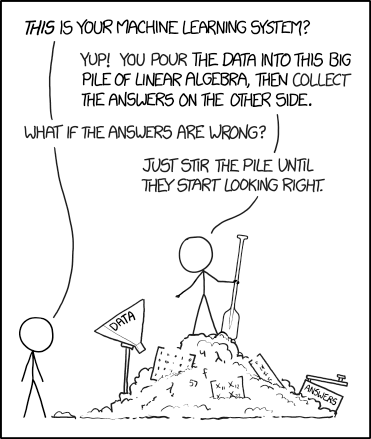 List of published software
Github repositories

Huckel (https://github.com/muammar/huckel)

This is a python program that takes your MOLPRO output file, and from the Cartesian coordinates, it forms a Huckel hamiltonian matrix to then give you the eigenvalues to be plotted against the normalized eigenvalues ordinal numbers as showed in Ref.[1], and [5]. It is also possible to delete desired Carbon atoms by indicanting their respective numbers in the structure.

Centerfinder (https://github.com/muammar/centerfinder)

This python script intends to look for localized molecular orbitals (LMO) near to atoms based on the center of charges and prepare a MOLPRO input file in order to perform later incremental calculations as stated in H. Stoll, Chem. Phys. Lett., 1992, 19. This is normally a very tedious work to be done by hand, and it's there when centerfinder comes to help.

Heisengerg (https://github.com/muammar/heisenberg)

A python program written by E. Fertitta and myself to build a heisenberg hamiltonian matrix, diagonalize it and calculate the Position Spread tensor.
Total Position-Spread tensor computed in the MULTI module of Molpro (See: https://www.molpro.net/info/2015.1/doc/manual/node279.html).
List of publications
Profiles
More information soon.
---
Personal projects
Proyecto Ciencia
Founder and member of a project called "Proyecto Ciencia" which is conformed by a group of professionals and students who are aiming to contribute to the development of the science in Latin America.
Posters, and other chemistry files
In this section you will find a number of different posters and slides that I have used to communicate my work in conference and meetings.